5 — 21 May 2017
Hercules Fisherman
Sumi Live Paintings and Workshops
Hercules will be exhibiting his work and will be painting live by appointment — in his distinct and special pop-up atelier style drawing traditional Sumi Painting — using his much-loved Ironing Board support which he has chosen and pioneered as an ideal adjustable worktop surface on which to create artwork. This will be booked by appointment in Square Gallery London.
Hercules will also be doing popup live paintings across the festival at different indoor and outdoor venues.
Hercules Fisherman is a multimedia visual artist, exhibition and event originator and presenter, publisher and technologist. All-around and adventurous creator and entrepreneur.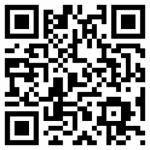 Check back daily during the festival for details.
http://www.wandsworthfringe.com
Venues:
Square Gallery London 
9b Battersea Square  SW11 3RA              
8th May 2017  to 10th May 2017 12.00PM to 9.00PM
Doddington & Rollo Community Roof Garden 
Charlotte Despard Avenue SW11 5HD     
5th May 2017 to 19th May 2017  9.30AM to 5.30PM
Pop-up portraits or live drawing workshops are booked individually – the location and venue may change depending on the weather and availability at the time