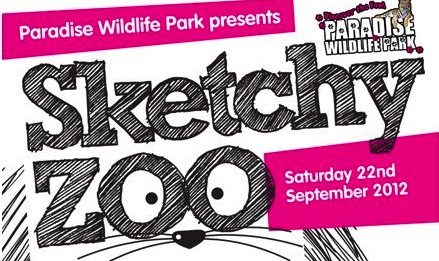 Paradise Wildlife Park will be host to various performers and acts, compliments of SketchyZoo Theatre, commencing Saturday the 22nd.
Amongst the great acts, the acclaimed Mayhem Theatre Arts, whose studios were used for rehearsal by the 2011 X-Factor finalists will be making a special appearance and will be performing a snippet of their new production; 'Back To The Future'. As well as versatile Magician James Merlin, whose notable mind reading tricks have awed audiences.
The most enthralling performer of the afternoon is possibly the legendary John Hegley, celebrated for his poems and music, apart from his work with John Peel, the most victorious being 'Saint and Blurry (1993)'.
Local artists will also be showing off their skills, students from Hertford Regional College (HRC) and the Persian performers who will enact from; 'The Epic Of Kings' (Shahnameh)
Many activities will be proceeding, the most pleasurable perhaps the notepads and sketch book materials that will be given out to the guests so they can participate in the drawing and painting.
Award winning multi disciplinarian artist; Hercules Fisherman is the man responsible for this captivating entertainment, he is the director of the event. Paradise Wildlife and SketchyZoo in corporation with their sponsors will accommodate the audience with available refreshments.
Stage performances start from 4:30pm, ticket includes full day access to the park and super early bird discount starts from £7.50 and the entertainment continues till early evening.
*Super Early Bird Discount

*include free access to sketchyzoo
pass to the park +
free barbque/pizza
+
Drinks /K1 Beer
by Sahar