Hercules Fisherman
Official artist at  " The biggest networking event of the year" London 2010
Participating in this exhibition of life drawings and paintings at Candid Arts Gallery
A chance to see example works of his Body Electric pieces
executed by Sumo brushes worked with Chinese ink on rice paper
Hercules is currently planning on series of timebased installations mixing Art & Technology, Examples of his previous installation works included "Portico" on Hapenny bridge Dublin, ArtHouse – Dublin, Paloma7 -Barcelona employing  server based live video, audio and computer generated images.
He is also helping  on a fundraising event for Cancer Research Foundation on 19th June this Year  (full details and links will be posted on here soon )
Private view at Candid arts this Thursday 12 May 6.30 -9 pm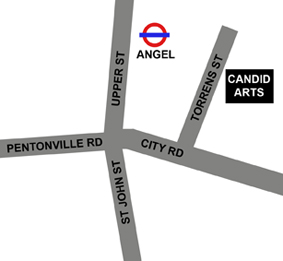 Candid Arts Trust, 3-5 Torrens Street, London EC1V 1NQ.       Tel +44(0) 20 7837 4237.
Angel Tube b4 Islington Design centre